Golden Deli
3377 Broadway, New York, NY 10031
Order now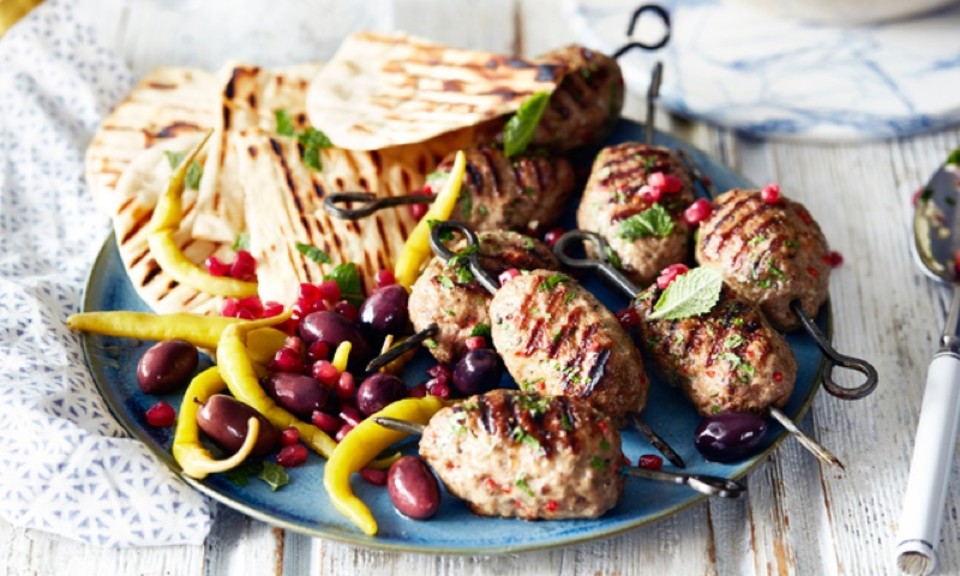 Saryta
I have ordered from here twice and have been trying desperately to write a review since the first time. This place is a LIFESAVER for those of us who live uptown, stay up late and like to eat on the healthier side. They are fast, affordable, and delicious! My new go-to for late-night munchies. Particularly like the veggie burger and the falafel (slight lead goes to the falafel; it looks small when you open it up, but it is surprisingly filling!). Love that their delivery minimum is so low and that they delivered significantly early BOTH TIMES I ordered from them. They even called once to ask me some questions about how I wanted my food, like with or without cheese etc.. Just wish Grubhub would update the menu so that these questions can be answered online and they don't have to call customers about this, but it's so nice of them that they do call and don't just guess.
Ghislain
I had the bacon burger and it was really good, and the price is more than reasonable. I have to say I got way better food than I expected.
Racquel
My first time ording I had an ussue, but this time around everything was great, the food and they were on time with the delivery.
Bilal
This 5 Star rating is for the night crew. The night crew knows what they are doing. The morning, not so much.
Randy
Amazing service. Food is perfectly cooked, delivery is fast and they always have what you order.
SARYTA
My food was delicious and arrived approximately 12 minutes early! I asked for some modifications (no cheese on this, no balsamic on that, etc.) and they got everything right. The food tasted fresh and was still warm, and I love that they have the kind of falafel balls that are green inside! Would definitely order again. Best late-night option I have encountered in this neighborhood so far (I have had a really hard time ordering food after 12 midnight, even on the weekend!).
Gabriel
Awesome neighborhood deli. Good food, cheap, friendly staff, and very clean. I often stop here after work for their excellent chopped cheese. It's exciting to see them finally on Seemless. Ordered a chopped cheese and a buffalo chicken sandwich. Delivery was prompt, and the food was just as good as when I order in person. Solid 5/5.
Amanda
This deli is wonderful. They have a large selection and everything I've had is good, from falafel to honey BBQ chicken. It's cheap as well, huge sandwich for $6 (if you choose hero bread) and it includes a soda or water! They're friendly and fast. Highly recommend!
BARNARD
This is a neighborhood deli that gets it right. Great breakfast sandwiches, salads, and yummy heros all at great prices. Try the curly fries, or the cheeseburger deluxe or Philly cheese steak...you won't be disappointed.
Eunice
I live closeby and I've always ordered bacon cheeseburger. Fast delivery, always on time, orders are accurate. Onion rings and mozarella sticks are good too. Love their fries they're hot and crispy
About us
24 Hours, Deli, Dinner, Grocery Items, Mediterranean, Salads, Sandwiches
Today

Delivery: 6:00 AM - 11:30 PM

Takeout: 11:00 AM - 6:01 PM

Delivery

Monday:

6:00 AM - 11:30 PM

Tuesday:

6:00 AM - 11:30 PM

Wednesday:

6:00 AM - 11:30 PM

Thursday:

6:00 AM - 11:30 PM

Friday:

6:00 AM - 11:30 PM

Saturday:

6:00 AM - 11:30 PM

Sunday:

6:00 AM - 11:30 PM

Takeout

Monday:

11:00 AM - 6:01 PM

Tuesday:

11:00 AM - 6:01 PM

Wednesday:

11:00 AM - 6:01 PM

Thursday:

11:00 AM - 6:01 PM

Friday:

11:00 AM - 6:01 PM

Saturday:

11:00 AM - 6:01 PM

Sunday:

11:00 AM - 6:01 PM